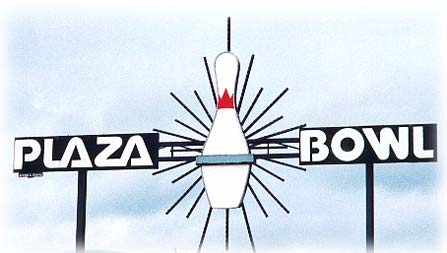 Welcome to the Plaza Bowl Website! Plaza Bowl has been in business for 55 years. We have worked hard during the summer months to renovate and improve our facilities. We have installed 24 new synthetic pro lanes by CERTIFIED Brunswick Professionals Provides. Full lanes and Approaches are the most popular with Glow-In-The-Dark. The Down Lane Markers add more targets for bowler to improve their game.
We added Bowling Music Video. It is free to select your Music and Video. We have D J lights, Speakers and the most popular bowling music video cross North American. Our centre also has the Carpet, full lane and approaches with Glow in the Dark to enhance our Rock Glow bowling experience. We have 24 five pin lanes, 8 full size billiard tables, 2 nine ball tables and the fully licensed King Pin Restaurant. We offer league bowling for all ages(Youth , Adult and Senior. Our King Pin Restaurant offers full banquet facilities that can seat up 155 people. It can be used for birthday parties, stag and does, showers and corporate parties.
Copyright @ Plaza Bowl. All rights reserved.