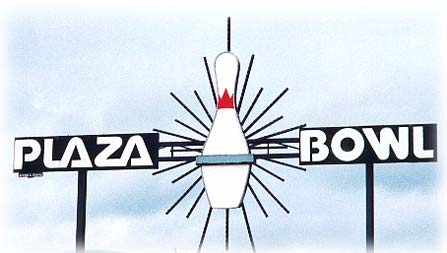 *********************
Plaza Bowl Summer Hours
1. Summer Regular Open bowling (Starting May 3rd to June 25th, 2015):
Monday & Wednesday:noon to 4pm
Friday: noon to midnight
Staturday: noon to midnight
2. Plaza will be closed from May 15th to May 18th, 2015, from June 26th to August 24th, 2015.
Re-Open on August 25th, 2015.
3. King Pin Restaurant is closed from May 3rd to Sept. 8th, 2015. We will open for group bookings, Birthday parties on Friday and Saturday.
4. Fall leagues are to start after September 8rd, 2015.
5. Saturday August 29th, 2015, Plaza Bowl will have a promotion of 1 free game & shoe rental with glow bowl.
6. Groups wanting to book Monday thru Saturday, you can contact us at E-mail: info@sudburyplazabowl.com or Fax at: 705-566-1341 or call at 705-566-0201& leave detail message for us. You can also check our Web site www.sudburyplazabowl.com
Have a Great Summer
*********************
Welcome to the Plaza Bowl Website! Plaza Bowl has been in business for 54 years. We have worked hard during the summer months to renovate and improve our facilities. We have installed 24 new synthetic pro lanes by CERTIFIED Brunswick Professionals Provides. Full lanes and Approaches are the most popular with Glow-In-The-Dark. The Down Lane Markers add more targets for bowler to improve their game.
We added D J lights, Speakers and the most popular bowling music cross North American. Our centre also has the Carpet, full lane and approaches with Glow in the Dark to enhance our Rock Glow bowling experience. We have 24 five pin lanes, 8 full size billiard tables, 2 nine ball tables and the fully licensed King Pin Restaurant. We offer league bowling for all ages(Youth , Adult and Senior. Our King Pin Restaurant offers full banquet facilities that can seat up 155 people. It can be used for birthday parties, stag and does, showers and corporate parties.
Copyright @ Plaza Bowl. All rights reserved.